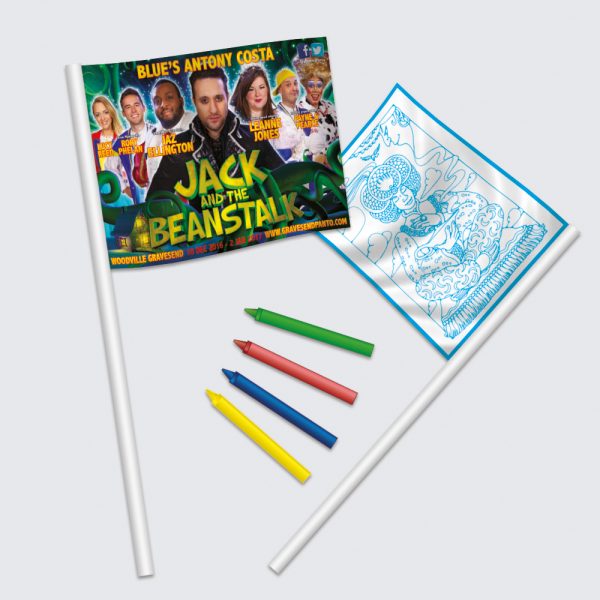 Standard & Doodle Flags
Turnaround 7-10 working days
All our flags are printed onto paper then attached to a plastic stick.
Custom flag printing has proved to be an extremely popular product over the last few years. We have sold a lot of these to theatres and production companies with events aimed at the younger audiences.
Doodle Flags come supplied with crayons in the stem – ready for colouring activities.
NOTE: Any displayed prices do not include delivery costs. Please contact us to get a full quote. Please add VAT where applicable.