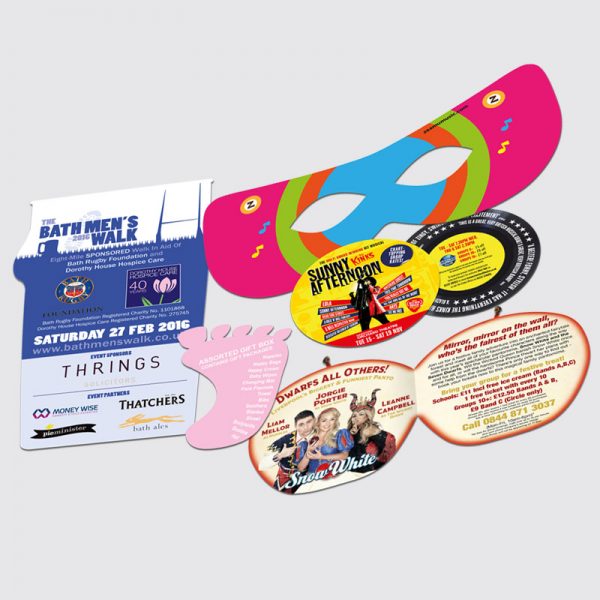 Die cut flyers
Die cut flyers are a great way for your message to stand out from everyone else! They're eye catching and fun!
Turnaround 6 working days
Unusually shaped flyers help give your publicity a much greater impact. We have many existing cutters from coffee cups to cars and cat masks to crackers. You can view the shapes currently available to you by clicking here. Contact our account handlers for the size information for each of the shapes available.
If we do not already have the cutter you require then we can create your own bespoke die cut shape from as little as £60 depending on the cutter's complexity.
We have to charge VAT on our die cut flyers. We do not charge VAT on our flyers. We will only charge VAT if your flyers are over 300gsm, laminated, die cut or if we're printing less than 50 copies. If the design of your flyer incorporates data capture, intends to be written on, or a discount/free entry in exchange for the flyer, then we will need to apply VAT. We charge VAT on our delivery and design services. Please see our blog article about VAT for more information.
Please contact us at sales@ukflyers.com for more information.
NOTE: Any displayed prices do not include delivery costs. Please contact us to get a full quote. Please add VAT where applicable.