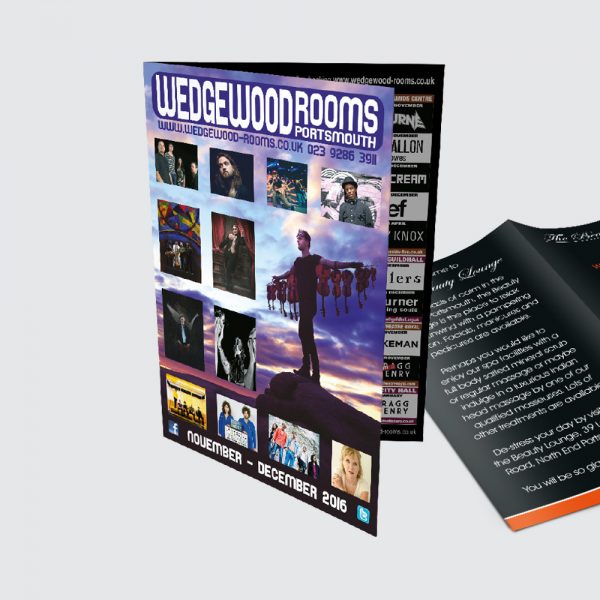 A4 folded to A5 leaflets
Turnaround 2-4 working days
Got a lot to say and need a way to say it? How about folded leaflets?
A4 folded in half to make a finished A5 sized flyer – perfect for menus, event information or fanzines.
If you would like a quote on an alternative stock or a quote for alternative quantities please contact our account handlers who will help you with a price.
NOTE: Any displayed prices do not include delivery costs. Please contact us to get a full quote. Please add VAT where applicable.