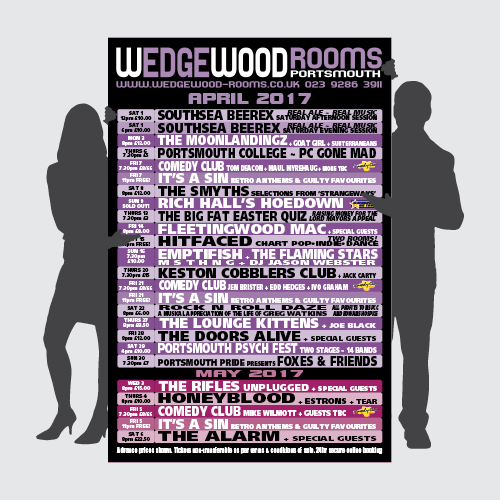 6 sheet posters
Turnaround 1-2 working days
Full Colour print. 1200mm x 1800mm
Our standard stock is 170gsm photo satin (matt stock is also available if preferred).
Bespoke quantities and sizes are always able to be produced – just ask!
If you require multiple posters, i.e. 10's, 100's or 1000's, the price per poster will be reduced greatly as we will print them on a litho printer. If you have a requirement for a larger number of posters or a double sided option, please get in touch with our account handlers who will be able to assist you with a quote.
NOTE: Any displayed prices do not include delivery costs. Please contact us to get a full quote. Please add VAT where applicable.